Venn Diagram for Authentic Business
In trying to understand your purposeful work, you may have encountered various kinds of complex venn diagrams to express the idea of Ikigai.
Well, here's my version of it... a venn diagram for Authentic Business: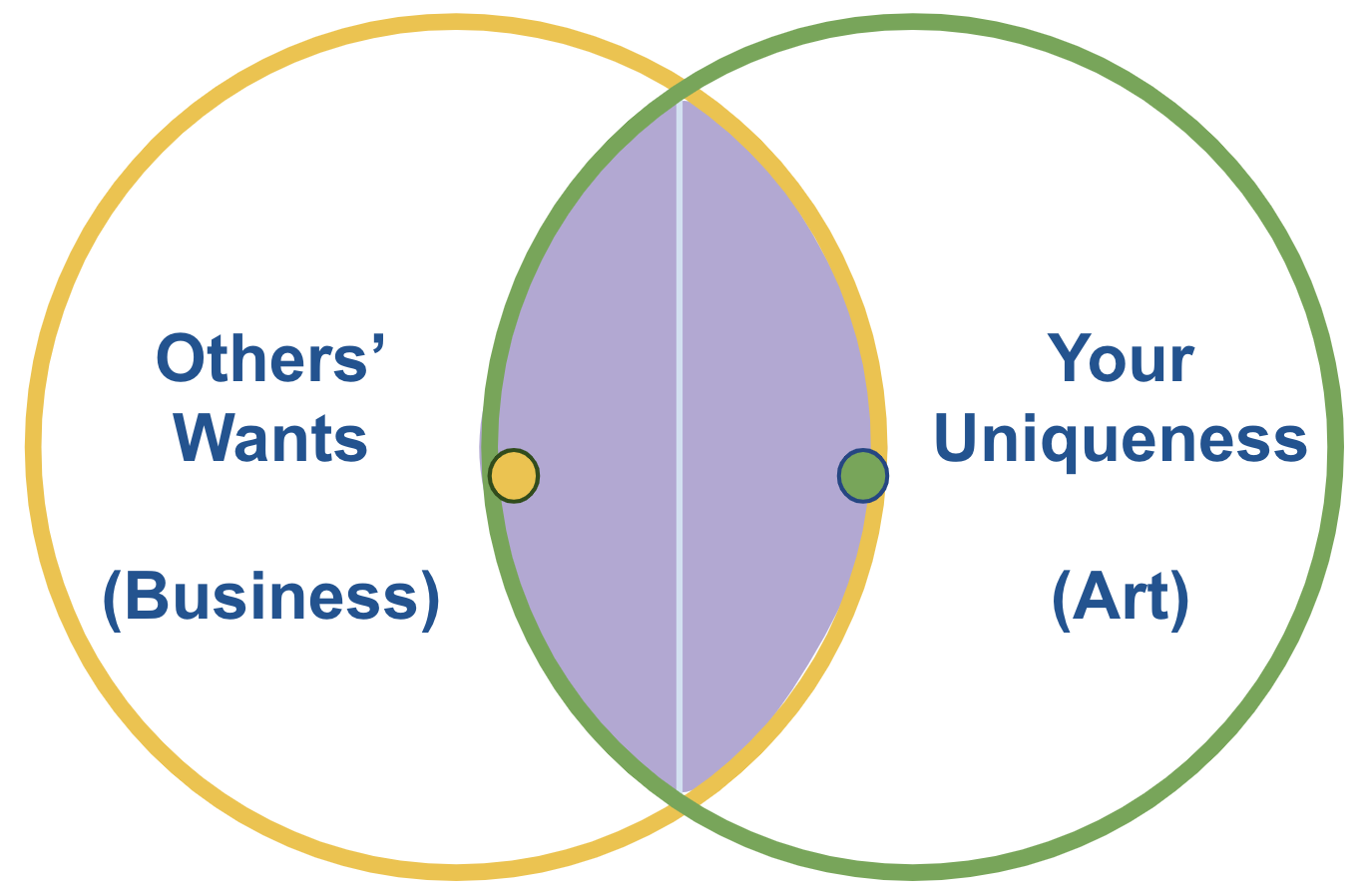 I created that in 2014, and I think it can still help many people to understand where to place their energies in their work.
The circle on the right represents your passions, which can be...
Topics you love to talk about

…